New crossing will celebrate Sutton's transgender community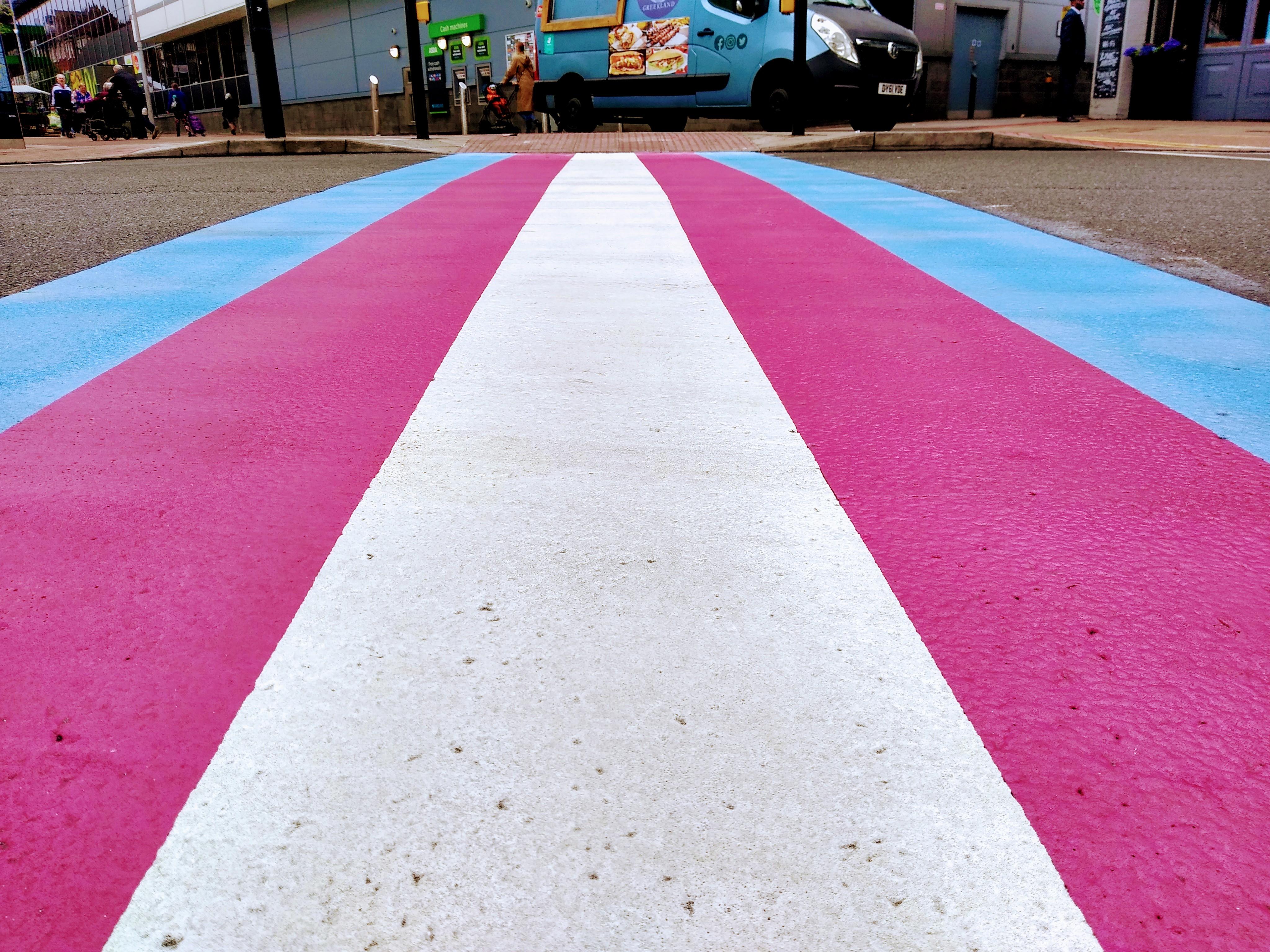 The transgender flag was created in 1999. It comprises the colours blue (representing males), pink (representing females) and white (representing those who are transitioning, intersex or consider themselves as having an unidentified gender).
The crossing, which is on the one-way system outside Asda, will be a visible celebration of Sutton's transgender community and a sign of the inclusivity of the borough. It will also form part of Sutton's work to improve local streets and make walking and cycling more appealing. The crossing will brighten the area, and provide a colourful welcome for people entering Sutton.
The transgender crossing is the first of its kind in the UK. It follows from the introduction of a rainbow crossing during Pride month 2020.
Cllr Jake Short, Sutton Council's Lead Member for Equalities, said:
"I am delighted to see this celebration of the richness and diversity that our transgender community brings to Sutton.
"Until transgender people and other minority groups are able to live without fear of discrimination or hate, we must continue to demonstrate our support and stand with them to clearly demonstrate our commitment to eliminating transphobia."
Rachel Simpkins, Sutton LGBTQ+ Forum's Trans Project Lead, said:
"The Sutton LGBTQ+ Forum has always supported our Trans community and in 2019 set up the TranSutton Group.
"We offer support, advice and engage with the Trans community not only from Sutton but also its neighbouring boroughs. Our hope is that this Trans crossing will pave the way for more Trans crossings around the UK which in turn would lead to more inclusivity in our society at large."
More information on the Sutton LGBTQ+ Forum and their upcoming activities can be found on their website, and via their newsletter.
International Day Against Homophobia, Transphobia and Biphobia is observed on 17 May and is a worldwide celebration of sexual and gender diversities.
For anyone experiencing LGBTQI+ hate crime, StopHate helpline which is free to use and available 24 hours a day on 08088010661.