Sutton granted Future High Street funding to realise ambitions for town centre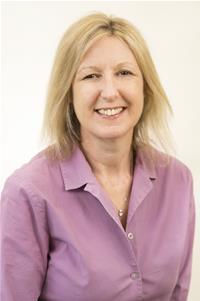 We were delighted to learn that the Government has granted Sutton the full amount of Future High Street funding it bid for. Sutton is one of only fifteen places in the country to have done so.
The funding will allow us to realise our ambitions for Sutton town centre and intervene directly to repurpose empty properties to deliver a more diverse high street offer that is fit for the future.
We had recognised that what people want from their high street has changed - with a move away from a concentration on retail to a demand for more leisure activities and community space as well as supporting the creative sector.
The impact of the Covid pandemic has seen an acceleration of these trends and also the importance of local commercial centres. Being able to shop locally has been crucial to minimising our journeys during the lockdowns, as well as being better for the environment. Shorter journeys mean more options for getting there which is why the Government has encouraged Councils to implement new cycle lanes and ensure safe pedestrian routes.
The private sector is proving unable to deliver all the necessary changes to diversify the high street offer, so it is down to local councils to act.
We had already demonstrated the Council's commitment with the purchase and transformation of the old RBS building into Market House, with anchor tenant The Sound Lounge providing live music and vegan food. Other occupiers will include Sutton's Housing Regeneration team and it is the new, more accessible home for the Volunteer Centre. The Council also took over the former BHS building when they left, secured H&M as a new tenant and is repurposing the remaining space to provide a flexible base for start-ups and small businesses.
The Government funding will enable us to make further direct interventions to activate empty or unused buildings, build new and affordable homes contributing to the physical regeneration of the high street, including Elm Grove, and provide more flexible commercial workspaces. We have exciting plans to deliver a dedicated 'maker space' for creative ventures. as well as additional performance space and a more diverse food offer. These works will commence with the regeneration of the disused Chicago Rock Cafe on Throwley Road.
We plan that this reinvigoration of the town centre will encourage people to make the most of their local town centre, providing more activities and opportunities for young people, a better and more accessible environment for older residents, and help businesses recover from the pandemic.
Actively supporting our businesses in Sutton helps provide more employment opportunities for local people, so everyone can participate in the success of our largest high street.
Councillor Jayne McCoy
Deputy Leader of the Council