Find out what services are available across Sutton's libraries.
About us
Sutton libraries are welcoming, creative, and safe spaces where visitors can experience high quality public services. There are 8 libraries which are all free to access.
Working in partnership with our community, we provide a wide range of activities for people of all ages and walks of life. Your library supports everything from early years development, digital literacy, community activities, to study space, cultural celebrations, and accessing council services.
Libraries currently offer services which customers can access freely like wifi and borrowing and returning books. Many of these services are already set up enabling customers to self-serve. Digital access is freely available through our library service platform where residents can access eBooks, digital magazines and newspapers.
Visit Sutton Libraries website.
Our services
Rhymetime, Summer Reading Club and family activities
Sutton libraries are committed to ensuring children develop skills that prepare them for school and support their education.
We provide:
our popular sing-along Rhymetimes and storytimes for babies and preschoolers take place regularly in each library
a Summer Reading Club encourages children to keep up their reading over the school summer holidays
a wide range of fun and educational family activities throughout the year that explores everything from local history to STEAM activities
Find out about Rhymetime, Summer Reading Club and family activities.
Digital offer
Our digital service provides residents with 24/7 access to online learning materials as well as digital content that can be downloaded and enjoyed anywhere.
Our 'My Library App' gives residents access to all our digital resources wherever they want to access them via their personal digital device. Our online digital offer is supported in libraries with:
free public computer access
free wifi
clubs and events including coding clubs
basic IT skills sessions for adults
researching family history
Find out about the digital offer.
Culture and Creativity
Culture and the arts can keep us healthy and support longer lives better lived. Sutton libraries have an extensive and diverse cultural programme. In 2022, we celebrated Lunar New Year, learned about the traditions of Diwali, and listened to stories and journeys during Pride Month.
The council is a recipient of the Cultural Impact Award from The Mayor of London. The Sutton STEAMs Ahead programme explores science through art and culture. We are building a legacy with our local artists, community and cultural providers to establish sustained participation in a variety of cultural experiences.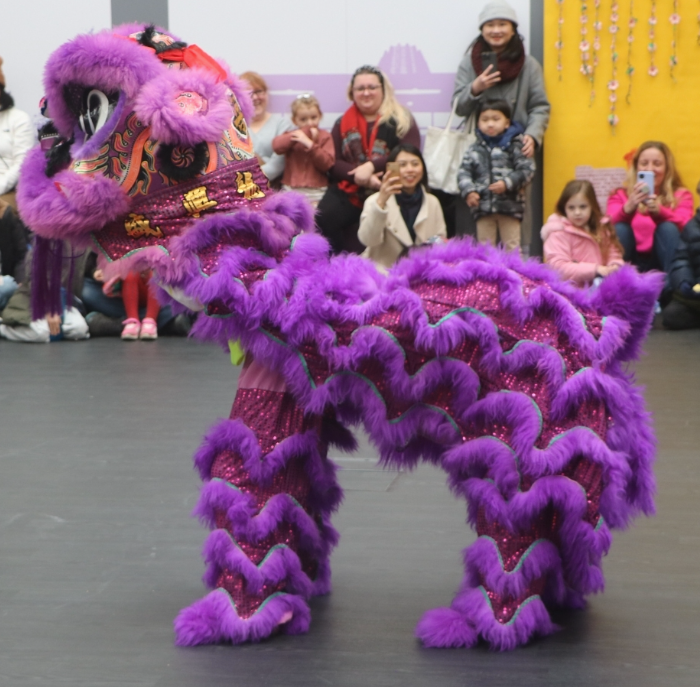 Find out about culture and creativity.
Community groups
Our libraries are at the centre of Sutton's community life supporting and hosting a wide array of community groups, charities and other local organisations providing, for example:
weekly reading and hobby groups that reduce social isolation and improve mental health
an events programmes that encourage physical activity and healthy lifestyles, for example chair yoga
information and advice services and partnerships that provide a vital lifeline to our most vulnerable residents
Volunteering
With over 200 active volunteers giving over 6,000 hours in 2022, our volunteer programme offers:
a diverse range of volunteer opportunities
the chance to meet people
try something new
give something back
learn skills that support career development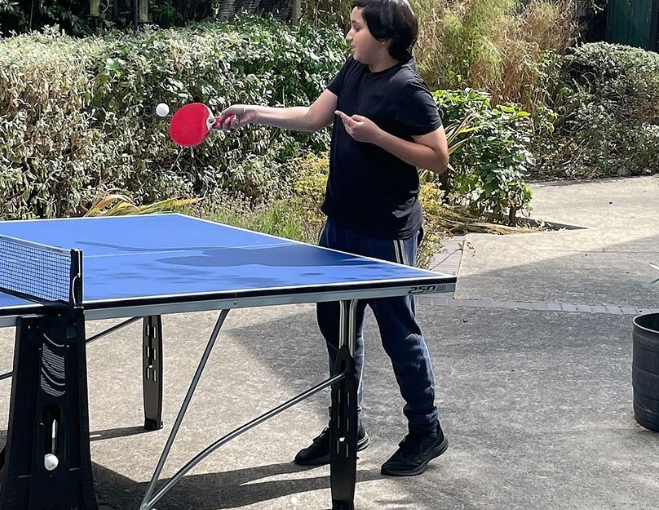 Archives and Local Studies
Learn about the history on your doorstep and the stories that have shaped the area where you live.
The Library of Things
The Library of Things is a social enterprise in Sutton Library that helps people save money and reduce waste by affordably renting out useful items like drills, sound systems and sewing machines from local spaces and by helping neighbours share practical skills.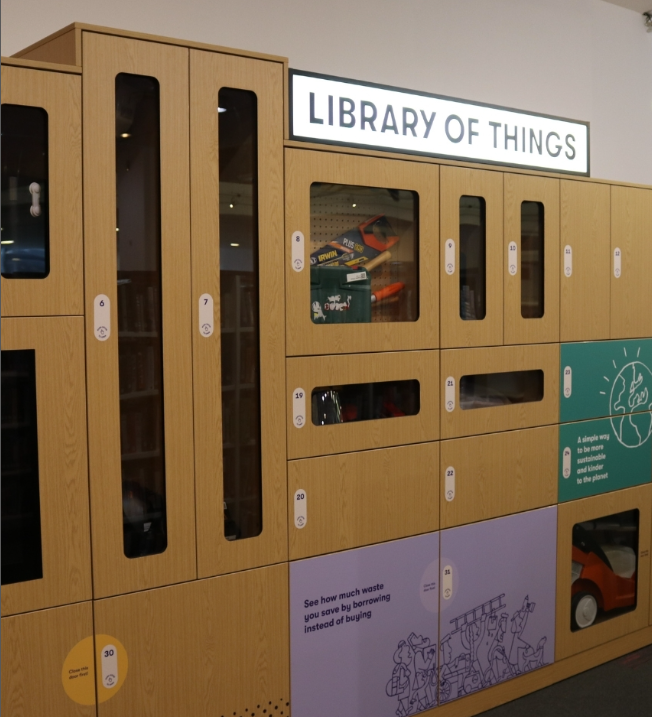 Sutton Gallery
We host exhibitions, workshops and events on a range of topics and subjects in Sutton Central Library
Heritage Services
Working closely with our libraries, Sutton Heritage services support the cultural programme and manage Whitehall Historic House, Honeywood Museum, and Little Holland House museums.
Facts about Sutton libraries
Did you know that:
43% of London Borough of Sutton residents have library membership
residents borrowed over 700,000 books in 2022
70% of books borrowed were taken out or returned using self-service
we were open for 23,000 hours across our 8 libraries
customers accessed over 660,000 digital resources
710,000 customers visited a London Borough of Sutton library
The libraries consortium

The libraries consortium is made up of of 23 local authorities with over 320 libraries, that allows our library members access to an exciting new Libraries Digital Platform, including:
Over 7 million books
Over 40,000 eBooks
Over 800 digital magazines
Nearly 5,000 eAudiobooks and other digital resources