The Garden Room is located at the back of the Russettings building and is a large, light and airy setting with seating for up to 90 guests plus the two of you.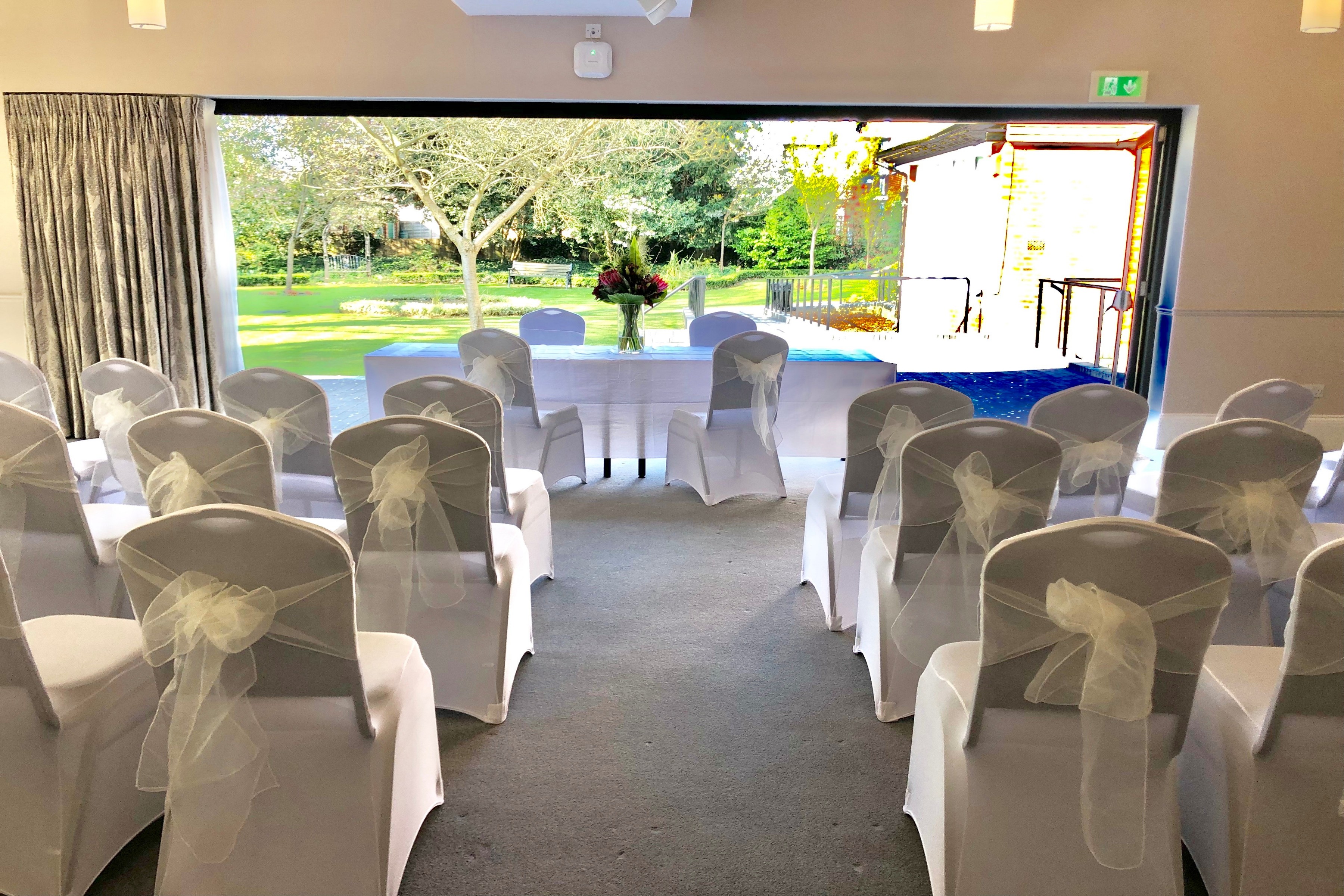 The Garden Room is modern and contemporary. The original room has recently been extended and still has an original feature, the fireplace. The room opens out onto the patio area and beautifully maintained garden.
If you would like to have a look around the Garden Room, please book online or call us on 020 8770 6790 (office hours 9am to 4:30pm).
Booking fees
Monday to Friday £471
Saturday £546
Sunday and Bank holidays £646
Prices include
£35 booking fee
£11 marriage certificate
An additional £200 is payable for ceremonies booked on Christmas Eve, New Year's Eve and Valentine's Day.
For more information, read our ceremony terms and conditions.