Why buy when you can borrow? Sutton Library of Things is now open!
Drills, pressure washers, lawn mowers and even ice cream makers are just some of the household items you can now borrow from the Library of Things at Sutton Central Library.
Simply reserve your items online and collect them from the self-service kiosk. Prices start from a few pounds per day with a concessionary rate available, and items can be borrowed for as little as one day or as long as two weeks. Once you're done, just drop your item off at the kiosk for another neighbour to use.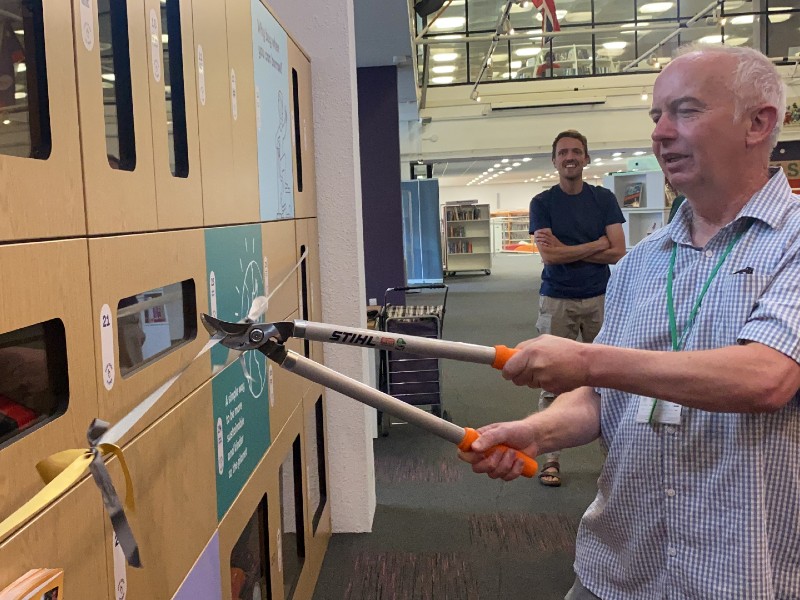 Funded through the Council's Neighbourhood Fund, the Sutton Library of Things is part of the Council's plan for a cleaner, greener, more sustainable borough.
It launches just weeks before the opening of Sutton's two new Repairs Cafes in Cheam and Carshalton, set up by local volunteers including members of the Council's Environment Champions. The cafes will offer free expert advice on mending items that might otherwise be thrown away, helping people minimise waste and look after the items they love.
Councillor Barry Lewis, Chair of the Council's Environment and Sustainable Transport Committee, said:
"We want to make it easier for people to borrow, mend and make do - especially during the cost of living crisis - so you can make your money go further while helping protect our environment. Whether you're on a budget, short on space or trying to go greener, the Library of Things is a great option."
Want to find out more about how you and your networks can get involved in Sutton Library of Things? Join our webinar on Thursday 28 July.